Alex & Simon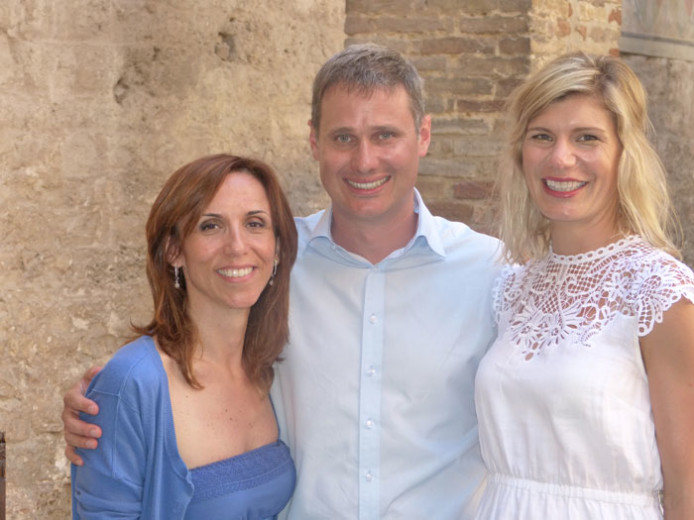 Looking back on our holiday and wedding in Italy we're often surprised at how it all came together. Not being Italian residents and with only two Italian words comfortably under our belt (cappuccino and ciao), our initial investigations into getting married in Italy were met with disappointment. With all this mumbo jumbo about an Atto Notorio from here, a Nulla Osta from there, documents being legalised in the local Prefecture in which one intends to marry, witnesses and translators, the task seemed insurmountable.
Enter Alessia…
For us it was a lucky Google search. I'm not sure how readers of this have arrived here but I do know is that you've arrived at the right place! Without Alessia, we would never have been able to get married in Italy let alone the beautiful medieval town of San Gimignano.
We have never received such a thorough and heartfelt service in our lives. From arranging a courier to pick up our Atto Notorio in Rome while we continued our holiday to the toy Ferrari car that she gave our son on our wedding day, Alessia was proactive in her correspondence with us, meticulous with details and generous in spirit. In listening to the dramas told by friends and family who have married in their home country, we're astonished at our seamless experience. It all comes down to Alessia though. Without her, it'd all have taken place in a dingy registry office in Sydney. Thank you Alessia.
I'm conscious that testimonials can often be a little false and are at best somewhat selective. Not this one! If you'd like to contact me directly, my e-mail address is smawhinney [at] gmail [dot] com.