Wedding favors that make a difference
 Give your wedding in Tuscany an original touch by offering your guests something that makes them feel appreciated and special. Here are our favorite wedding favors.
The latest trends in weddings are very clear, the traditional wedding favor our mothers considered is undoubtedly out dated. Contemporary couples have decided to stop using tulle and cardboard boxes filled with sugared almonds, ceramic angels and glass animals destined to gather dust on the top of a shelf, no more knickknacks that end up in the junk drawer as soon as you cross the doorstep. The latest news in the field of wedding favors are original, re-usable, creative and highly personalized, they wink at solidarity and invest in craftsmanship and culinary local gems.
So welcome to ecofriendly wedding favors, hand-painted  glass jars,   mugs transformed into small pots for  pretty succulent plants, food and wine gifts that reflect the spirit and the scents of the local. But also welcome to the list are essential gadgets to use  on the wedding day: shawls and blankets to dampen the cool of the evening, flip-flops for dancing into the night, sunglasses to protect yourselves from the red-hot rays of the Tuscan countryside. Give fake mustache and fake glasses for the funniest sets of photographs,   put up a relax area where smokers can enjoy an excellent Tuscan cigar surrounded by nature, tease the palates with liqueurs, jams, oils and homemade wines. Enjoy the pleasant feeling of giving your guests a special day that they will never forget.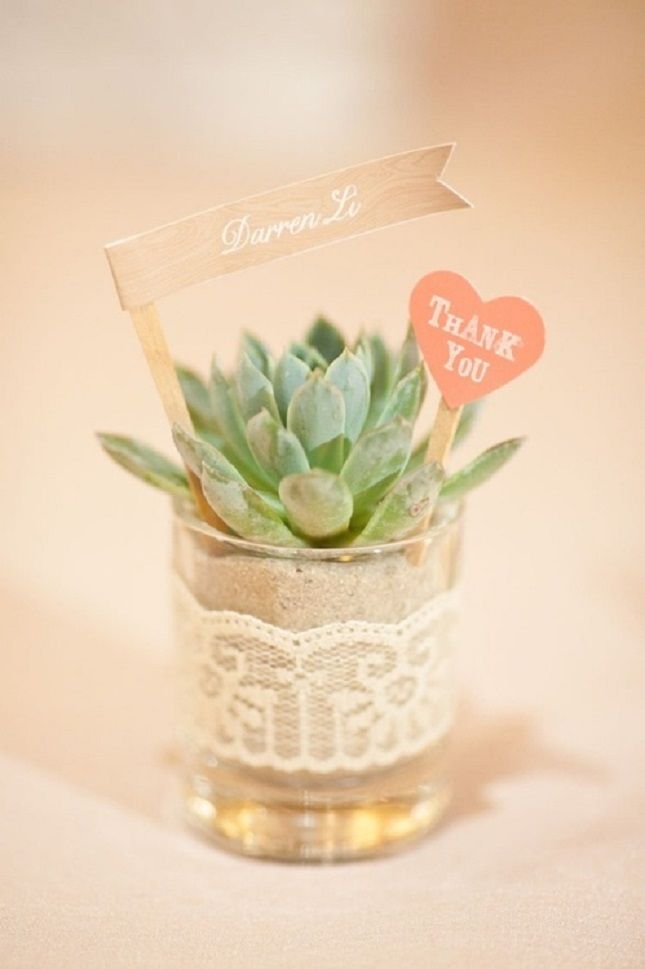 Moving in the intricate world of wedding favors  can be a massive undertaking, it is true, and finding the right one is not easy. No fear though, below are our favorite items as inspiration for your own personalized gifts. Suggestion: a wedding is unique only when it bears the unrepeatable  imprint of the couple, so abandon all fear and let your fantasy run!
Favors  for the wedding day
A wedding in Tuscany is a bonus. This land is so rich in art and history, so generous with its harmonious hills dotted with olive trees and vines and its fabulous sunsets that it seems to have built into its DNA the ability to make special even the simplest of ceremonies. But as always its the details that make a difference.
Welcome bag
A welcome kit for your special guests. This could be a purse, a bag or a basket filled with useful items. In addition to a detailed program of the day, some local delicacy and a rice holder cone. For those traveling from afar, a brochure with the sights and attractions to visit during their stay. Very fashionable is to add a small "emergency kit" with a first aid box, the fundamentals of last minute makeup, a welcome pack with toiletries like toothbrush, and comb and perfume with a fresh aroma.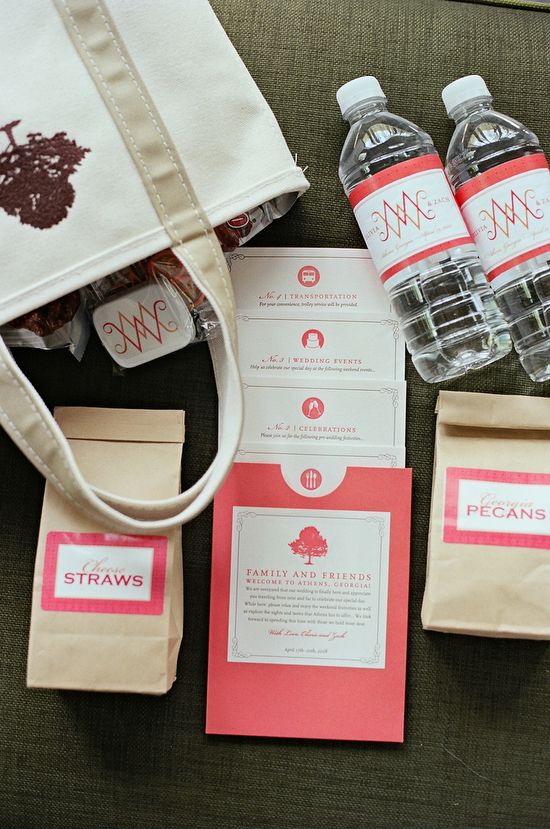 Sunshade umbrellas
The Tuscan sun can create evocative shades and soften even the autumn weather, but in summer it can be really strong and giving  your guests a small sunshade umbrella may be a good idea to avoid unpleasant burns and the discomfort of the piercing sun. They come in paper or nylon, practical and light, they are inexpensive and if personalized with date and name of the spouses can become nice souvenirs to take home.
  Blankets and shawls
No internal environment, no matter how elegant and sophisticated, can ever replace the atmosphere of an Italian garden or terrace illuminated by candle light and stars. When night falls, the air is crisp and if your idea is to retain guests outside until late at night you must think of their comfort; a warm plaid or cotton or silk pashminas for the more chilly ladies.
Flip Flop
After the culinary delicacies of dinner and the shyness melting glass of Chianti, all surrender to wild call to dance and fully show the joy of the celebration. If you've ever tried to dance in heels or inside rigid dress shoes you have an idea of why flip flops for dancing and mingling are having such a success. Chose at least three different sizes, matching with the color of the wedding, and put up a place to change shoes near the dance floor.
 
Photobooth
Here is the funniest  and most  original novelty, the undisputed star of trendy weddings. This is an informal photo booth consisting of a large frame within which the guests pose showing off mouths, noses, fake mustache and glasses. Provide the cardboard masks during the aperitif when the light is particularly generous and put on a small table a camera that anyone can use improvising as photographer. To add a vintage touch provide a Polaroid for immediate snapshots that guests can hang and show off to other guests creating a buzz and then take home as a souvenir.
Fans
Another classic of fashionable weddings are customized fans with the wedding date and the names of the couple to be spread on the benches of the church as a touch of class or to position on the tables of the dinner as original placeholders. The ladies will love it.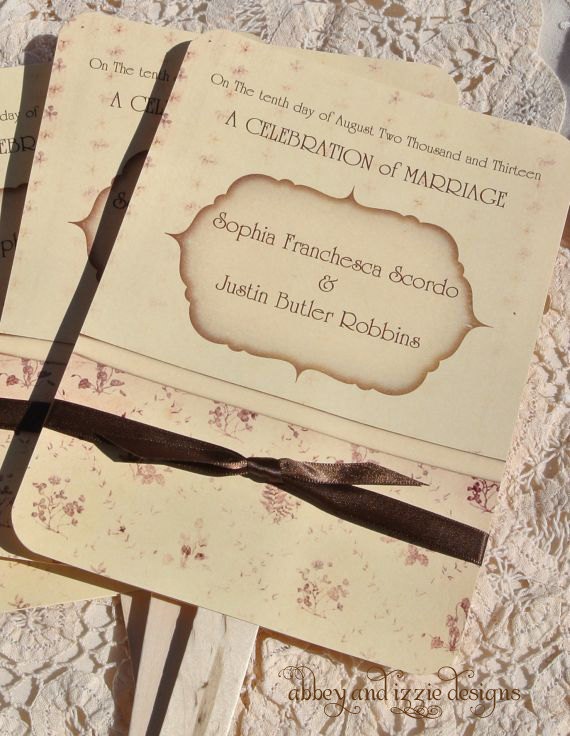 ---
Food and wine and more…
Tuscany is a land of culinary delights and not exploiting them to give a touch of authenticity to your wedding would be not only a sin, but a real crime. Many of our locations are producers of wines and precious oils and obtaining some  km0 appreciated favors will be a breeze. For an original gift that everyone will agree, lay out   bottles of oil or wine and tie them up with ribbons using the colors theme of the wedding.
You can use as a placeholder personalized water bottles that can be placed on the chairs at the ceremony or very popular are jars of jam and organic honey, small bottles of champagne or sparkling wine, scented linen bags and vials filled with spices grown in the area.

Some more ideas
If you really want to shay away from boxes and bags of tulle but do not want to give up the traditional wedding symbol par excellence, you can solve the dilemma by placing a glass or ceramic container of sugared almonds as centerpieces. Simply turn the handle and… voilà, mountains of sugared almonds, but also candies, chocolates, flower petals or whatever you like.
For the ultimate romantic gesture get some   flying paper lanterns, one for each guest. As soon as evening drops, send hundreds of bright dots and wishes into the night sky. It will take everyone's breath away!
Did you find what you were looking for in the wedding favor list? Or do you want something more personal, that is unique and unrepeatable? Contact me, I will find the perfect solution for you!